Why SmartPro Laminated Smart Glass?
Laminated Switchable Glass is more resistant to humidity
How Laminated Smart glass technology benefits?
Laminated smart glass is a type of smart glass in which smart PDLC film is incorporated between two layers of glass. Therefore, the features of the smart films now are added to the laminated glass. You can change the transparency of Smart Glass in less than a second just by the flick of a switch. Instant privacy on demand will be provided hassle-free wherever it is required. Switchable glass is another name for this product which refers to its unique technology and its optical characteristics.
Glass partitions with smart glass or SmartPro self-adhesive PDLC films can change from transparent to solid for instant privacy without another layer of materials that add bulk and make a space feel cluttered. Glass is the ultimate clean material being sleek, light, and of course, transparent. Heavy drapes or even sophisticated blinds and shading systems make this neutral material less neutral. SmartPro smart films applied directly to the glass, or laminated into the glass, keep glass partitions simple.
Easier clean and maintenance
laminated Smart glass panels allow light to flow freely through the room when wanted but can be dimmed when privacy is desired. These glasses are less easily disturbed than traditional blinds, curtains, and screens while easier to clean and maintain. Traditional fabric curtains for privacy or shading are outdated, hard to clean, collect dust, and disrupt sleek glass partition designs. The incorporation of SmartPro switchable smart glass in hospitals allows them to stop using curtains, blinds, and cloth partitions for patient privacy. Unlike curtains and partitions, which can trap bacteria and viruses, smart glass is easy to keep clean and sterile.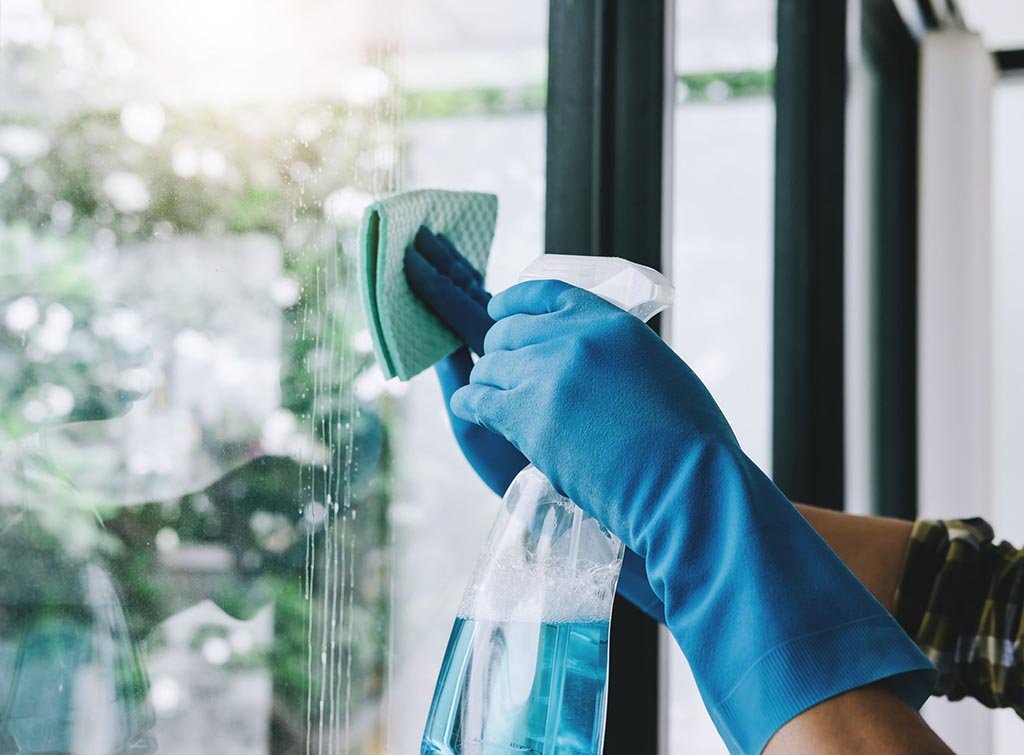 More resistant to humidity
In smart films, liquid crystal is dispersed in between polymer layers. LC (Liquid Crystal) is so sensitive to humidity. So, if the smart film is installed in a wet environment, it easily will become defective. In order to prevent such defects, there are some solutions below:
Not to use smart films in wet environments such as Pools, Bathrooms, or outdoor glass partitions
Seal all edges of the smart film with special neutral silicon glue in case of smart film installation
Consider installing laminated smart glass instead of self-adhesive smart films in such environments
Control SmartPro Laminated Smart Glass with one of the below options
SmartPro smart glass can easily be connected to smart home Apps
Laminated Smart Glass Technology
How does Switchable PDLC Film work?
Smart Switchable Glass is the name of glasses in which the PDLC film is incorporated into the glass. This film can be attached to already installed glass or laminated to create laminated smart glass.
Polymer Dispersed Liquid Crystal (PDLC) consists of micron-sized droplets of liquid crystal dispersed in an optically isotropic polymer matrix. This smart film can be electrically switched from a light-scattering or opaque "off state" to a non-scattering or transparent "on state". In the "off state", the Smart film/Privacy film appears milky white due to the refractive index mismatch encountered by incoming light at the liquid crystal/polymer interface.
Easy to install, affordable smart glass solution
Durable smart glass for all environments
A unique product to bring an aesthetic privacy
SmartPro products are a great solutions for various applications